---
---
NEWS
---
INTERNATIONAL POP OVERTHROW
The Retros didn't play at this year's International Pop Overthrow festival in Los Angeles (July 19th through August 4th - 23 shows in 17 days), but Joe and Jeff did sit in with a couple of the artists who did play.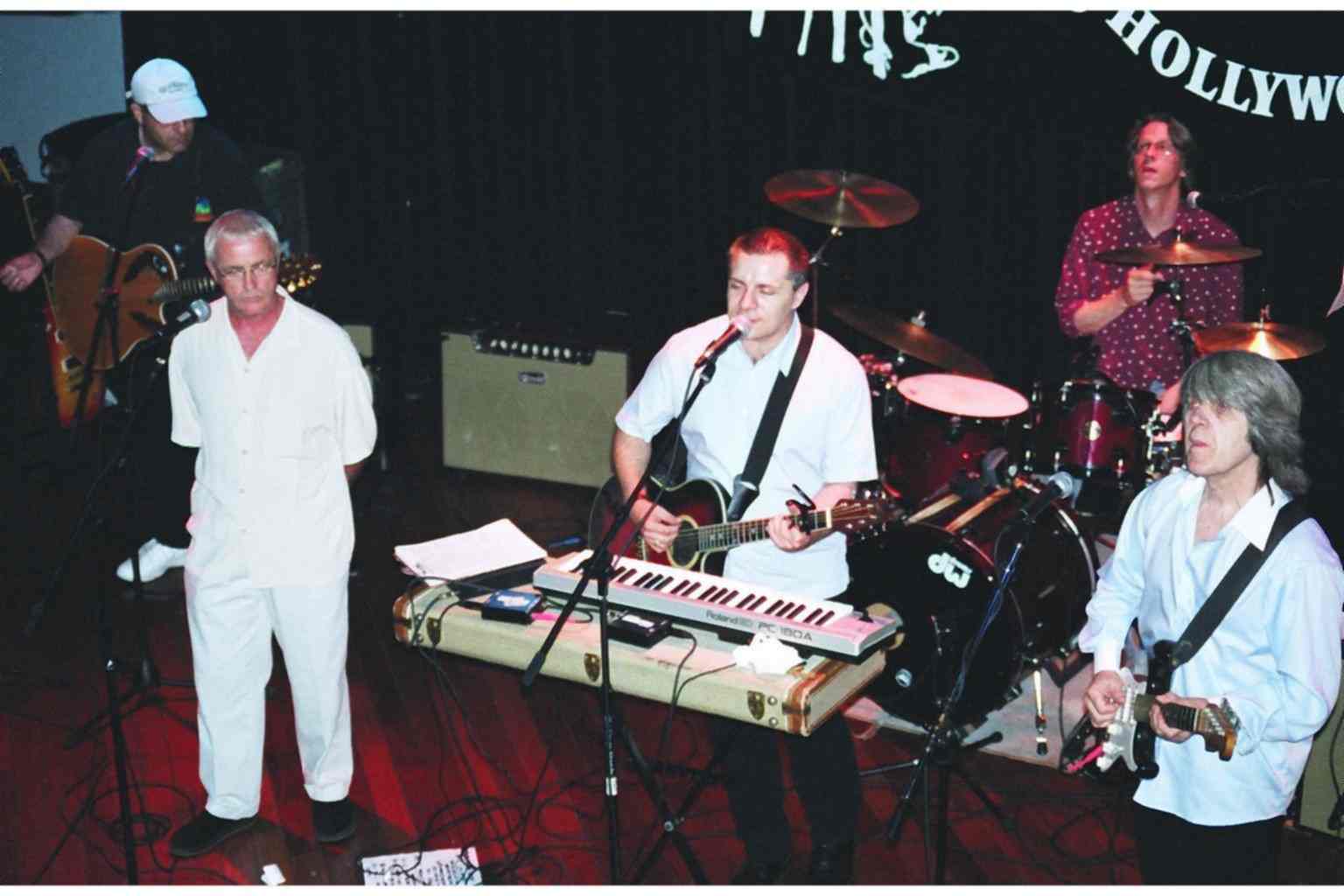 On Wednesday July 24th they played as part of Tony & Anthony Rivers' backing band at The Knitting Factory in Hollywood. Tony led two great harmony-based groups in the U.K. in the 60's - Tony Rivers & The Castaways and Harmony Grass - as well as recording under numerous pseudonyms and racking up an impressive array of arranging and session work for the likes of Cliff Richard and Shakin' Stevens.
His son Anthony is extremely talented in his own right, having absorbed much from his father while maintaining his own artistic vision. The set was a mixture of Tony's 60's and 70's repertoire and Anthony's new songs, and it was great fun singing their complex vocal arrangments. Other guests include Tony's old friend Ken Gold - who's done tons of session singing for people like Elton John over the years - drummer Nelson Bragg (of several L.A. groups including The Now People, The Negro Problem, and The Other Half - and now a member of Brian Wilson's backing band), and bassists Steve Stanley (The Now People) and Mike Simmons (sparkle*jets u.k.).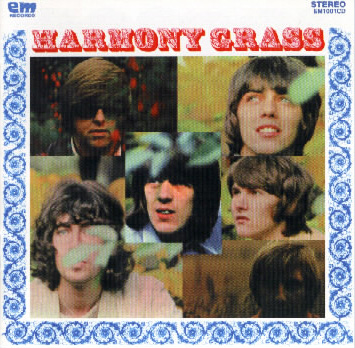 Many of Tony's songs that we played were originally released on Harmony Grass' only LP - THIS IS US, the Japanese CD reissue of which is shown above - released in the U.K. in 1969.

R.P.M. Records has an outstanding three volume Tony Rivers Collection available - CLICK HERE for more information, and check out Tony's web site while you're at it.

Anthony doesn't have a CD release yet, but check out his web site HERE for the Japanese single release of his beautiful cover of "Caroline, No."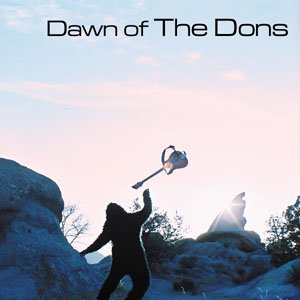 Two nights later Joe and Jeff also sat in with Los Angeles pop band The Dons at 14 Below in Santa Monica. This was Not Lame Records night at IPO, and The Dons' new CD - DAWN OF THE DONS (pictured above) - was available for the first time at the show. This was a great rocking set! Check out THE DONS WEB SITE, and buy their CD from NOT LAME RECORDS while you're at it. You'll be glad you did; it's really good!
---
---