---
---
JEFF'S SOLO STUFF
---
As well as writing songs for The Retros, Jeff has also been writing and recording on his own; here are some of his solo songs. And be sure to check out Jeff's mp3.com Site as well.
---
NET SOUNDS: A FAN TRIBUTE TO BRIAN WILSON & THE BEACH BOYS (Private Release, 1998)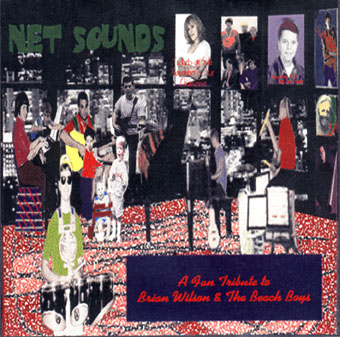 In 1998 the netsounds Beach Boys mailing list put together the first in a series of tribute CD's made up of recordings made by members of the list; this was Jeff's contribution. "Meant For You" – originally only one verse and 41 seconds long – opens up The Beach Boys 1968 LP FRIENDS. Jeff wanted to add a little something to it, so he wrote a bridge and an extra two verses worth of lyrics and turned it into a complete song.
---
PSML LOVES YOU (MusicBuilders CD, 1999)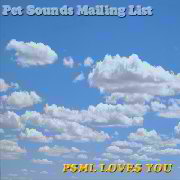 A compilation of Beach Boys/Brian Wilson-inspired original songs by members of the netsounds Beach Boys mailing list. This CD can be purchased from the MusicBuilders web site, and all proceeds go to the American Cancer Society.
---
Other Solo Songs:
A power pop track written by Jeff about one of the people with whom he was working at the time based on a comment she had made.
One of about a dozen or so surf instrumentals I wrote for my friend Les Perry's surf music show back in 1994-95. He still has the show - The Kahuna's Green Room on KCSN-FM Northridge Public Radio (88.5 FM in the Los Angeles are) on Friday nights 9:00-12:00 PDT. Listen live by clicking HERE
This is my original demo for The Retros' Girl. While the group version definitely benefitted from the added Rickenbacker 12-string, I still like this version too.
This almost became a Retros track, but not quite. Maybe in the future. Anyway, I still like it.
---
---